As the start of the fishing season coincides with the end of the financial year most of my time is currently spent working, cursing that I am unable to take advantage of the early afternoon LDO hatches on the Usk, or getting in some much needed practice with the double hander. Come the end of the month this should change and, weather permitting, I'll get out a couple of times a week.
This year I have taken membership with Merthyr Tydfil Angling Association, Gwent Angling Association and Ffynnon Taf Angling Club providing access to six beats on the Usk, over ten miles of the Taff and a beat on the lower Wye. All for less than £250 - an absolute bargain.
Local rivers
So far this season, I have managed two excursions: Opening day on the Usk and an afternoon on the Taff.
Opening day on the MTAA Mardy Beat was very cold and I managed a single slim 12 inch trout to a pheasant tail jig nymph.
Size 14 PTN with CDC collar and 3mm tungsten bead
I bumped into a few very good competition fishermen that I know, mooched a few new patterns and tried out a new fly line. The fishing was slow!

The afternoon on the Taff was more productive, with a decent LDO hatch just after midday. The largest fish touched 16 inches and fell to a new CDC olive dun pattern that I have been trialling. I've experimented with winging techniques for quill bodied dun patterns for a while and now use three styles of CDC wing:
- A spun CDC wing - my current favourite (see North Country Angler Matt Eastham's blog entry, although I tie the wing slightly shorter to prevent it wrapping around the shank);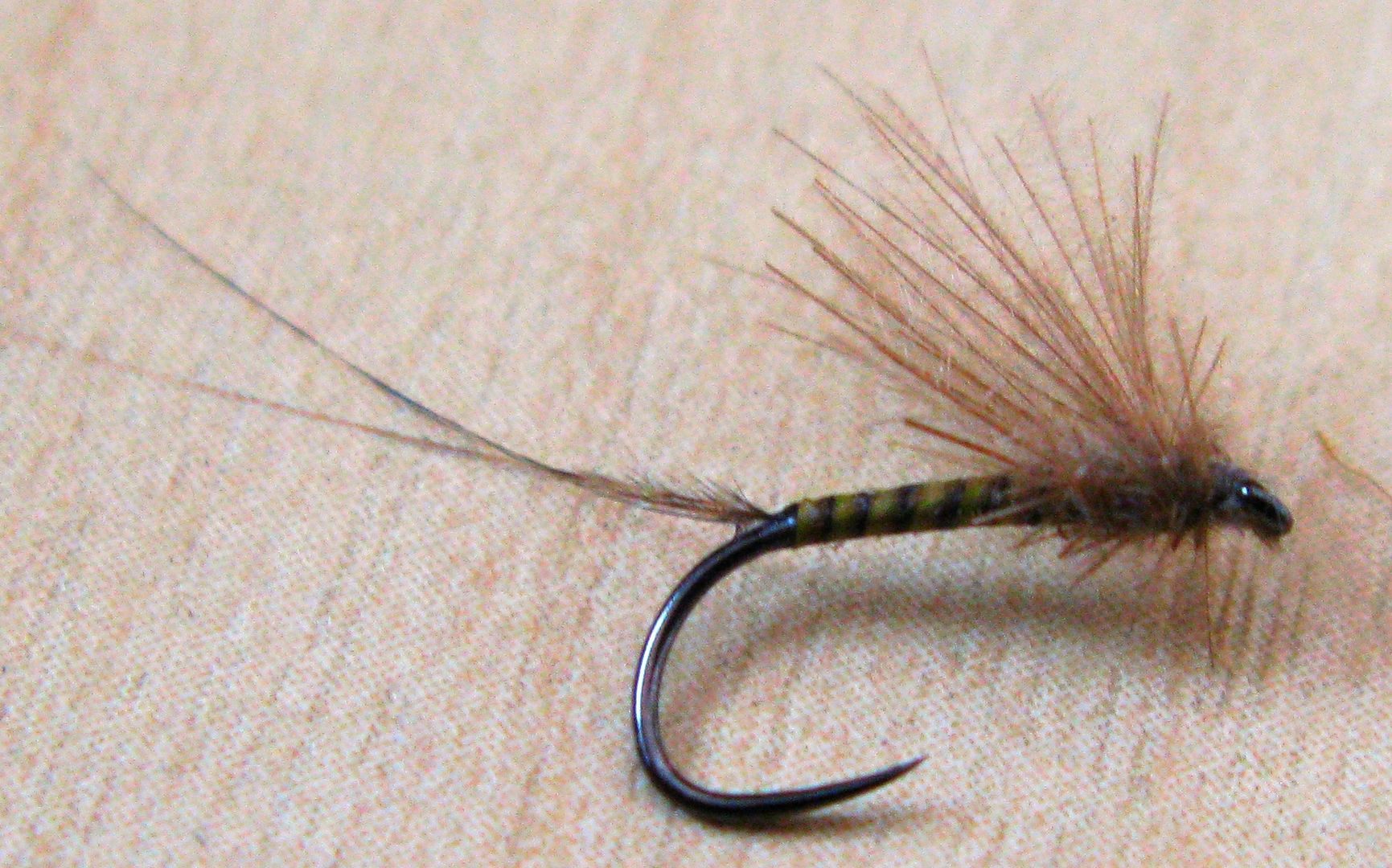 - three plumes tied backwards (in two stages); and
- a single plume tied forwards that I use for size 18 and 20 quill bodied patterns (see Jeremy Lucas' single plume tip).
All catch very well, but the pattern with three CDC plumes is, as expected, more resilient after taking a fish.
Coming up
If I'm a good boy, over the season I hope to fish a number of different waters with various friends, new and old. I look forward to:
The inevitable Taff sessions with Dan and Sion - to include 'The Three in One Special' (a Ponty version of curry half and half that Sion occasionally enjoys);
Teifi, Teifi Estuary and Dyfi swearing sessions with Aled;
the April day I managed to arrange at Llanover, Usk with Pete (guaranteed to be washed off);
an early summer day at Llyn Gamallt with Dick;
a mid summer evening at Llyn Conlog with Marc;
the wager I agreed to with Mike and Anthony at Lake Vyrnwy;
a summer night with Morgan on the Towy; and
(just maybe) a day in May with David on the Avon.
Thoughts of these trips will no doubt ease me through the coming weeks.